Back to all products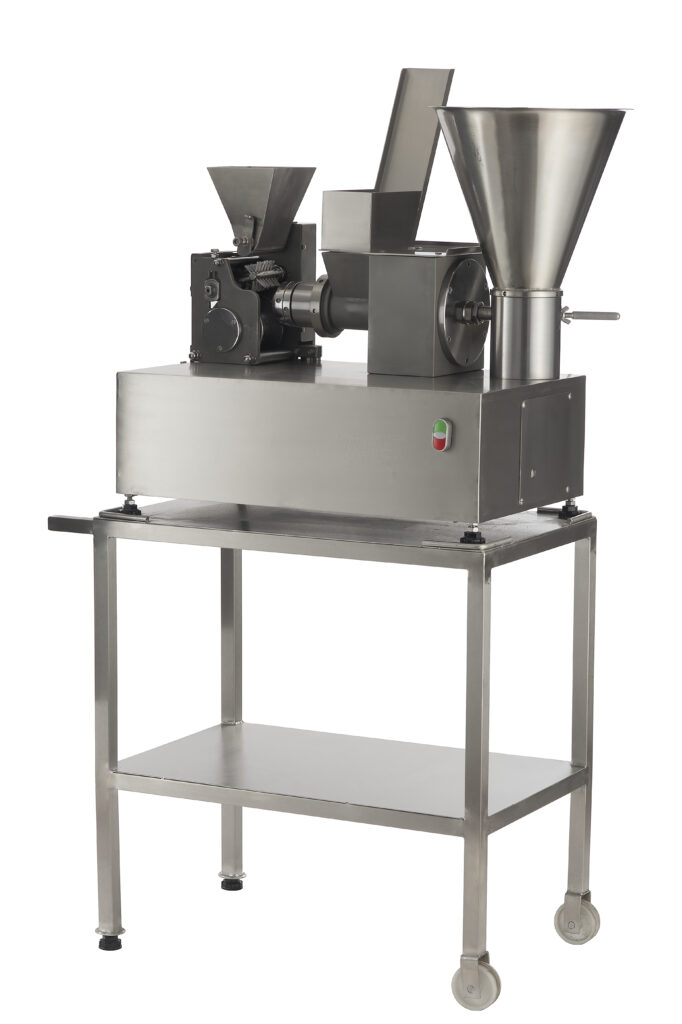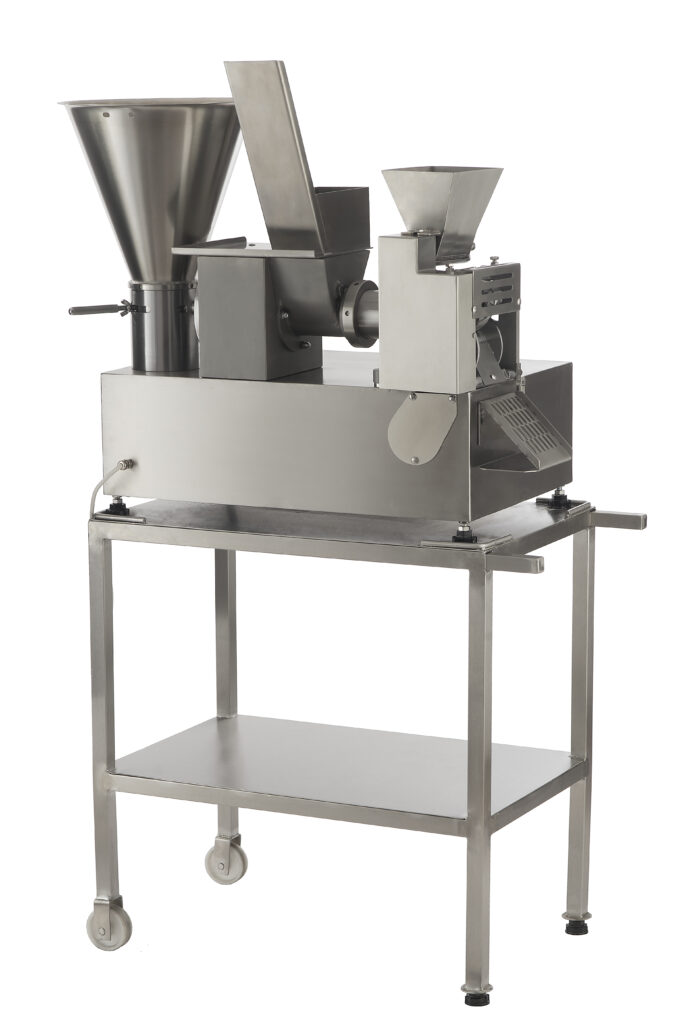 FOOD FORMING MACHINE Model 01MG7
The machine is designed, among others for the production of dumplings, noodles, potato gnocchi, and other convenience foods. On our machine, you can make dumplings with various types of stuffing, with a quality similar to or even better than hand-made. The machine can work with various attachments, thanks to which you can obtain the expected grammage, shape and visual appearance of the dumpling. Thanks to using an additional equipment, it is possible to produce on this machine not only dumplings, but also noodles, potato gnocchi and patties.  For the production of dumplings, by choosing a "high" attachment, you can get a ready-made pattern on the rim of the dumpling, while when using the "low" attachment, the rim of the dumpling is smooth and may be thinner or wider depending on the choosed option. 
The machine has a manual adjustment of the thickness of the dough, the length of the dumpling and the amount of stuffing. 
The attachments are produced in sizes corresponding to the grammage of the dumplings made, every 5 grams, i.e. 15, 20, (…), 35 grams with the possibility of adjusting the size of 5-7 grams. 
TECHNICAL DATA:
Average capacity (kg / h):

dumplings weighing 30g – 100
dumplings weighing 20g – 100
dumplings weighing 15g – 100
potato gnocchi weighing 7g – 70
potato dumplings weighing 10g – 45
Patties weighing 35g – 70
Silesian dumplings – 80

Installed power (kW) – 0.75
Supply voltage: 1x 230
Dimensions (cm) (length/width/height 90/ 60/ 80
Weight – 100 kg machine + 15 kg attachment