Back to all products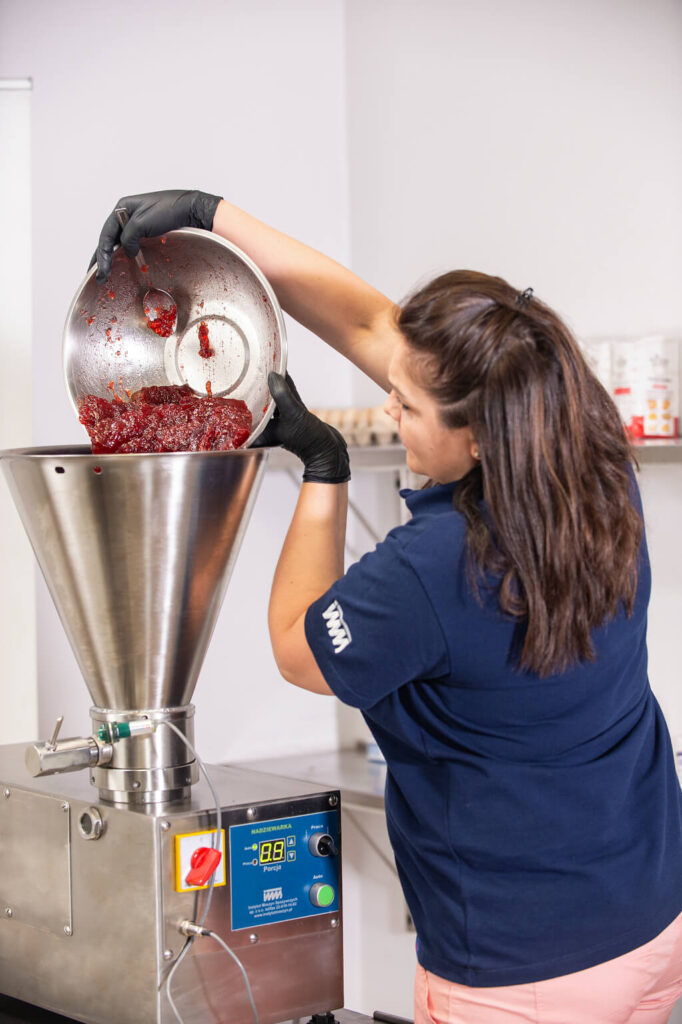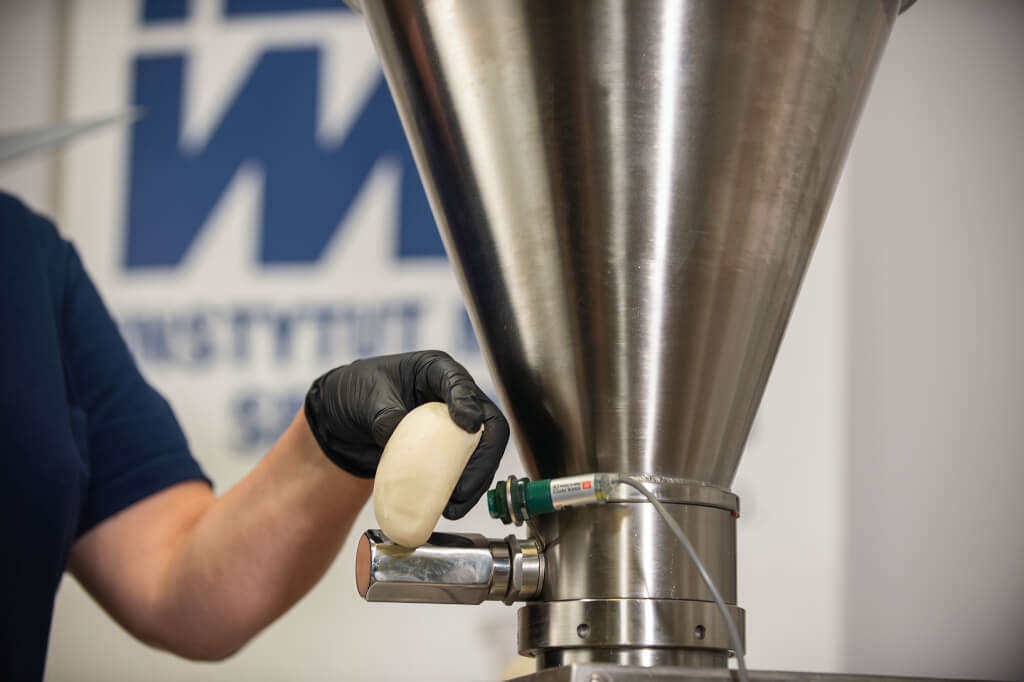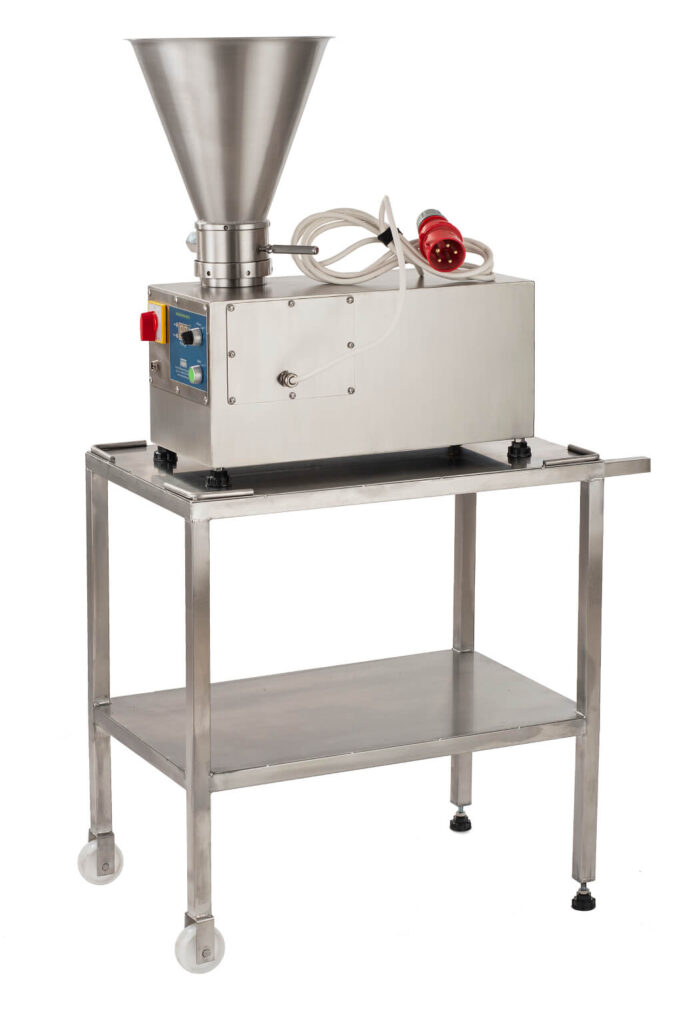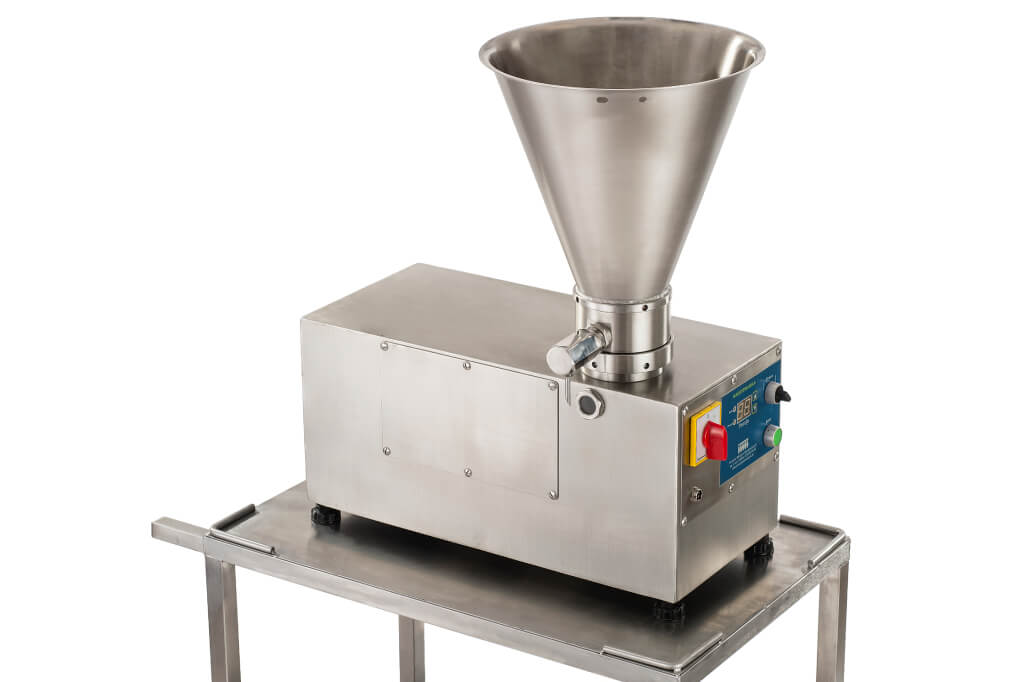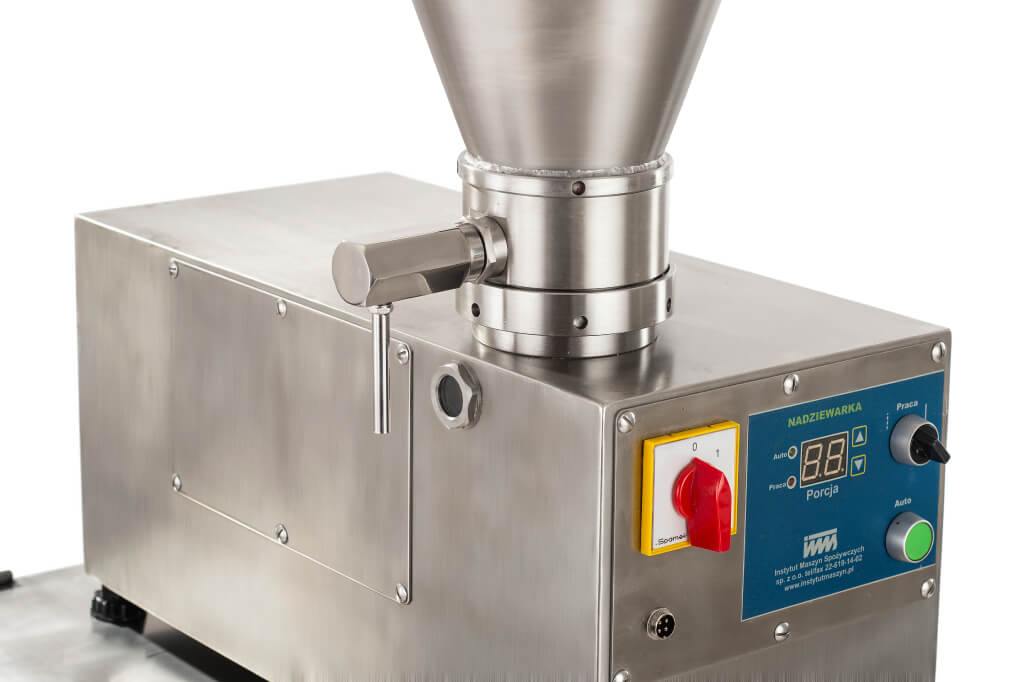 STUFFER 01 NP
The donut stuffer is a multifunctional, semi-automatic device for confectioneries and catering establishments.
The device has a wide range of applications, depending on the instrumentation, it can be used for:
Precise stuffing of donuts, yeast dumplings and other confectionery products,
Dosing of various types of masses, fruit pulp, etc.
 – repeatable and adjustable dose amount.
Dosing masses to wafer tubes
Principle of operation.
The donuts are stuffed by putting them on the needles, which results in automatic filling – a precisely defined dose of mass. The device allows you to fill 2 pieces at the same time, with a special valve preventing excess filling from flowing out.
After being started, the automatic dispenser gives the specified dose amount cyclically. It is used, for example, when applying marmalade on cookies.
The device also allows dosing the mass into containers with the use of an appropriately selected mouthpiece.
The size of the mass to be fed is regulated in two ways: mechanically and by dosing time control, which enables a wide range of settings. The control used in the stuffer enables various operating modes: continuous, independent of the button, continuous controlled by the button, impulse.
TECHNICAL DATA:
Dose min. 2g
Dosing time 0.1-10s
Power supply 3x380V
Power 0.25kW
Hopper capacity 13 or 18 liters
Device dimensions: (L x W x H) cm: 62 x 31 x 70
Weight: 38kg