Back to all products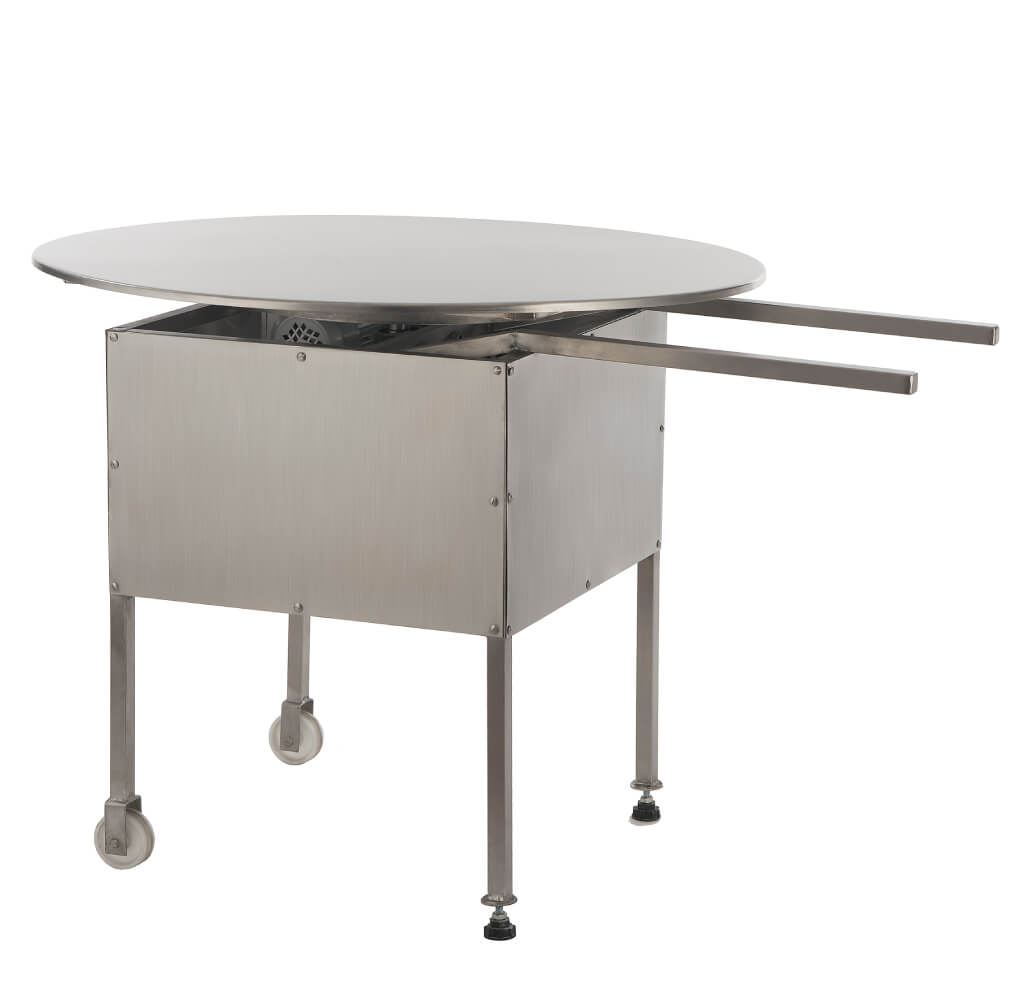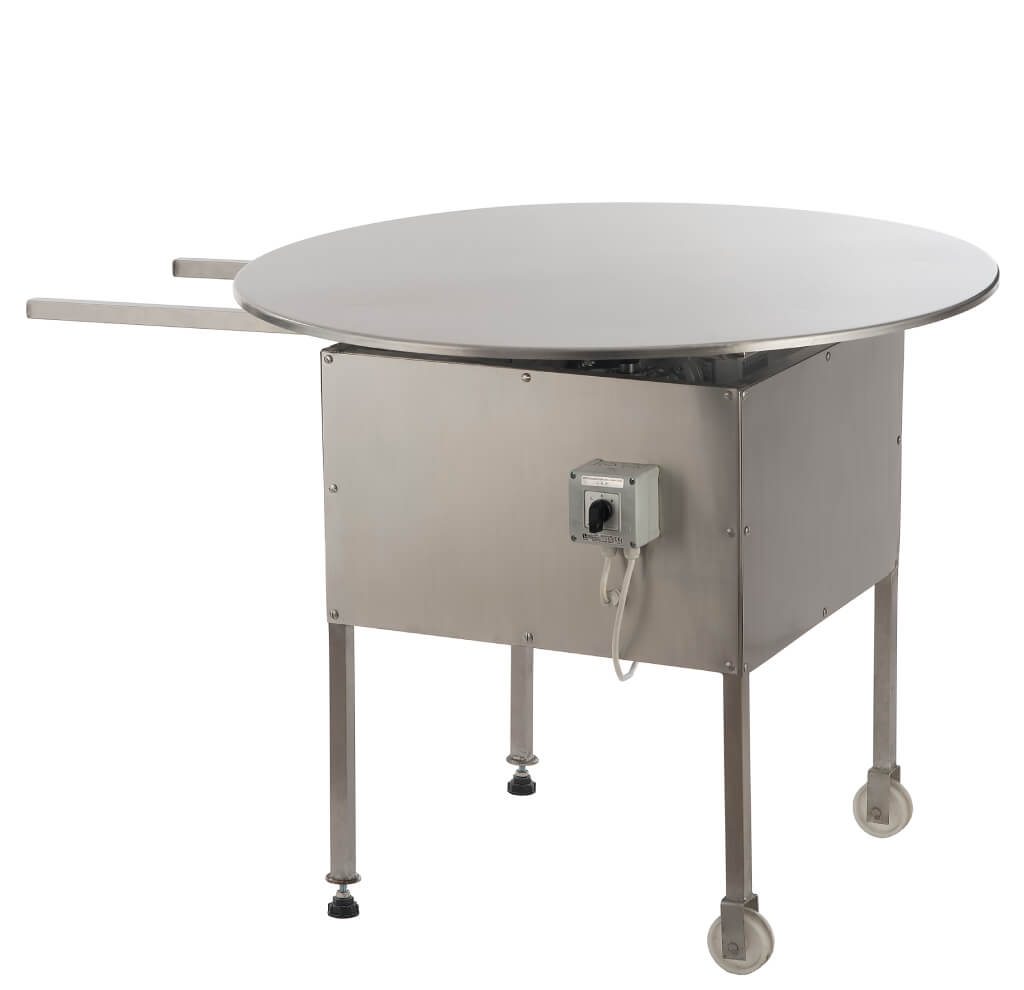 TURNTABLE
The turntable is an auxiliary technological device that improves and facilitates work. It acts as a buffer that allows for quiet work at the machine, without causing the products to pile up.
It is recommended for the production of spherical homogeneous culinary products and dumplings.
Auxiliary device for transport, collection of details and materials in containers.
TECHNICAL DATA:
Installed power (kW) – 0.9
Supply voltage (V): 3×380
Number of revolutions: 5 / minute
Dimensions (cm) (length/width): 98 / 92
Height: according to the device with which it works
Table top diameter (cm): 100
Weight (kg): 60
At the customer's request, there is option of a protective band around the turntable.