Back to all products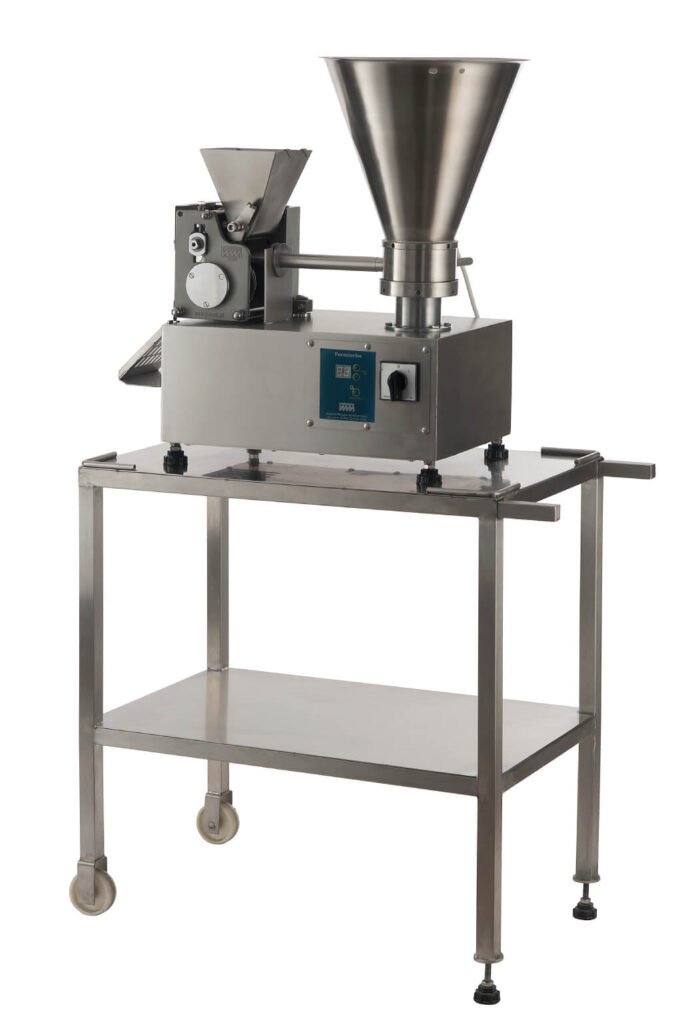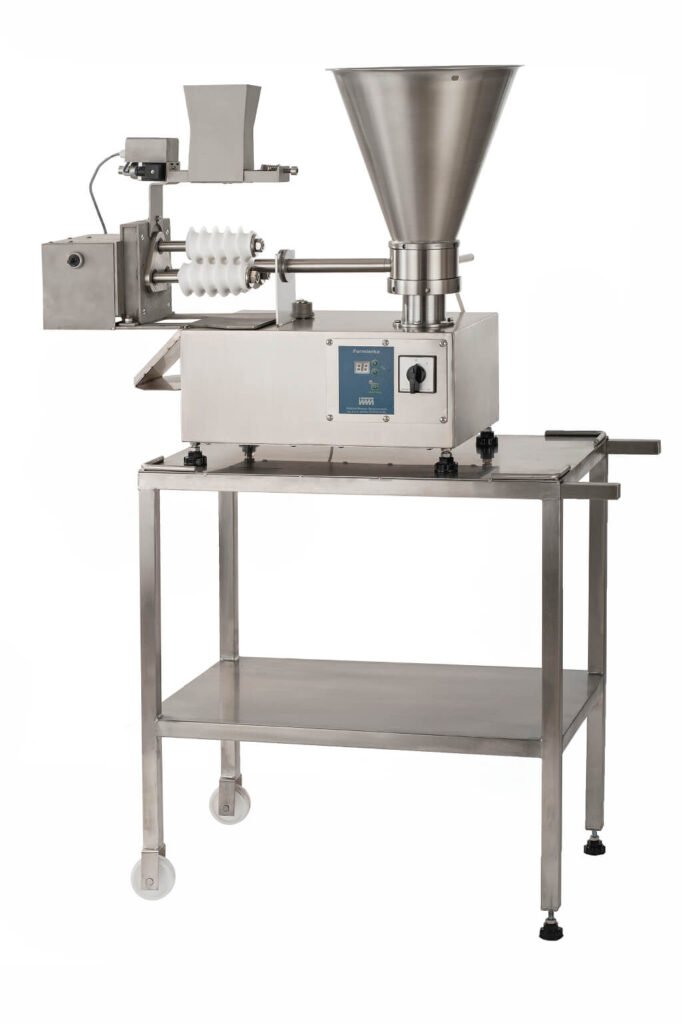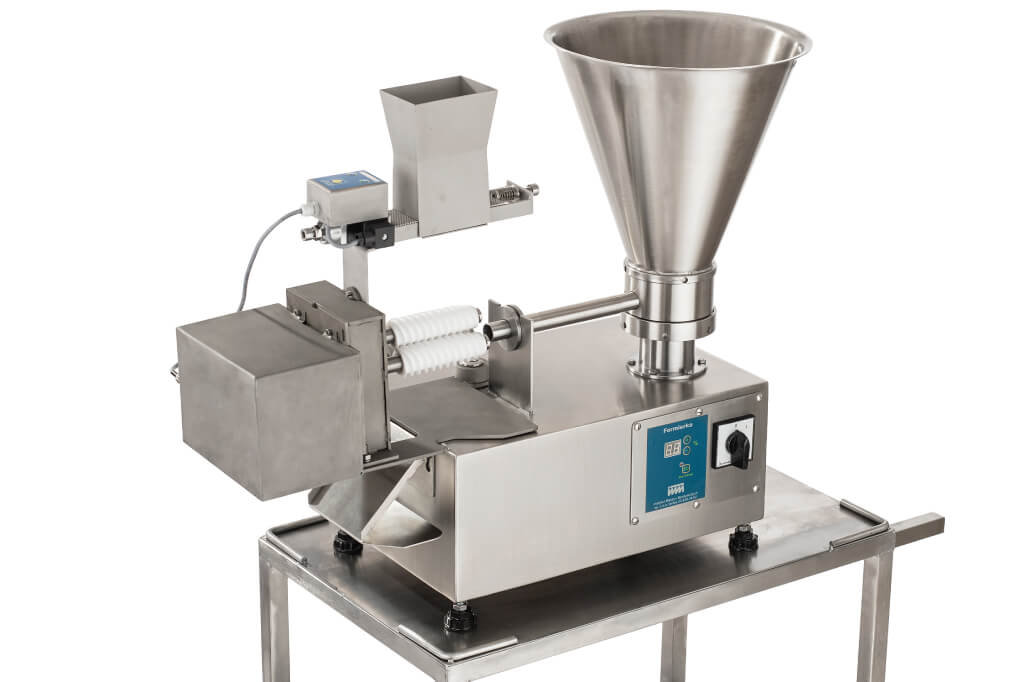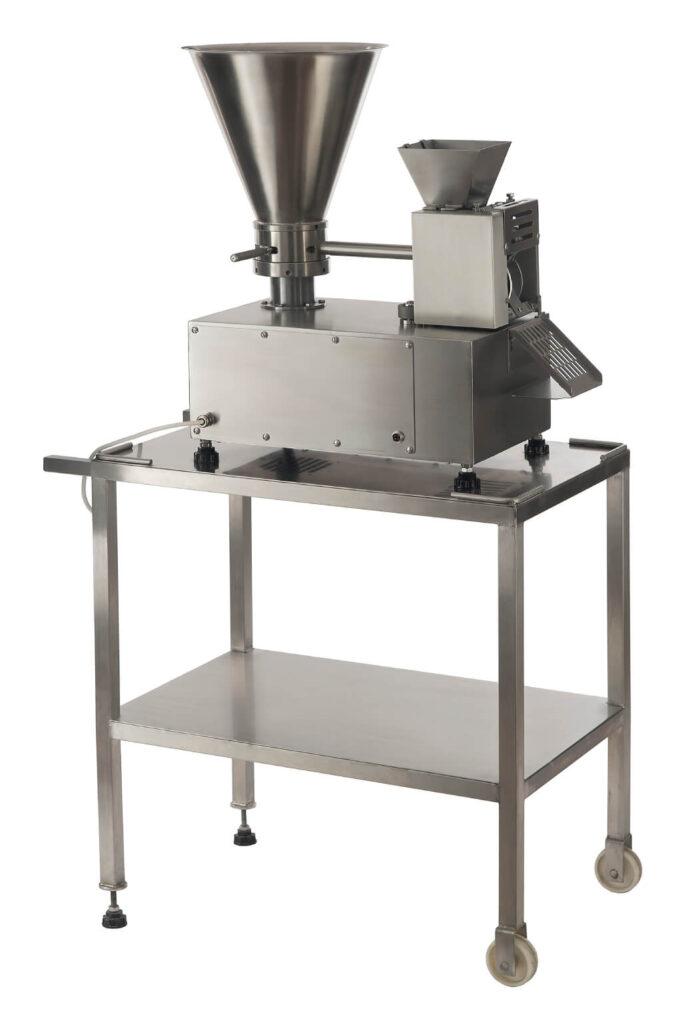 BALL-SHAPED PRODUCT FORMING MACHINE
It is designed for forming homogeneous, spherical products from various types of raw material. With the use of appropriate attachments, it is possible to produce products such as dumplings, meatballs, Silesian dumplings, without filling, of a quality similar to, or even exceeding, the manual product, allowing to always maintain a high standard (of course, it depends on the quality of the used ingredients).
Ball Diameter Attachments: 20 – 60 mm (depend of type of mixture)
It is possible to produce one ball diameter on one attachment.
TECHNICAL DATA:
Capacity (kg / h): 80-160
Installed power (kW): 0.37
Supply voltage: 3x 380 V, 50 Hz
Dimensions (cm): (L / W / H): 71/39/70
Weight (kg): 36