Back to all products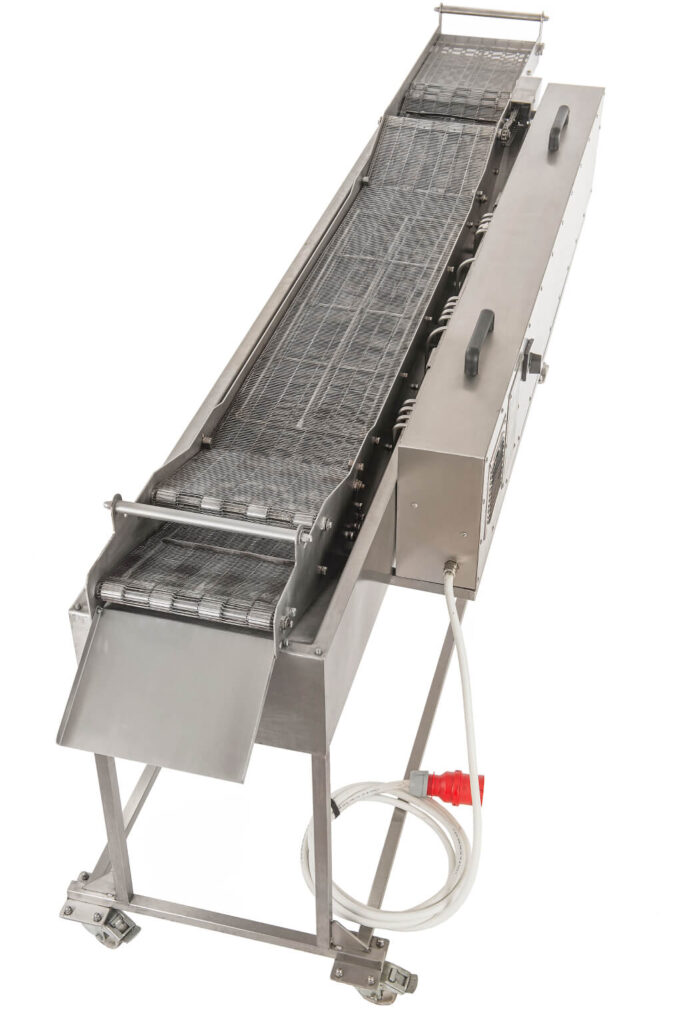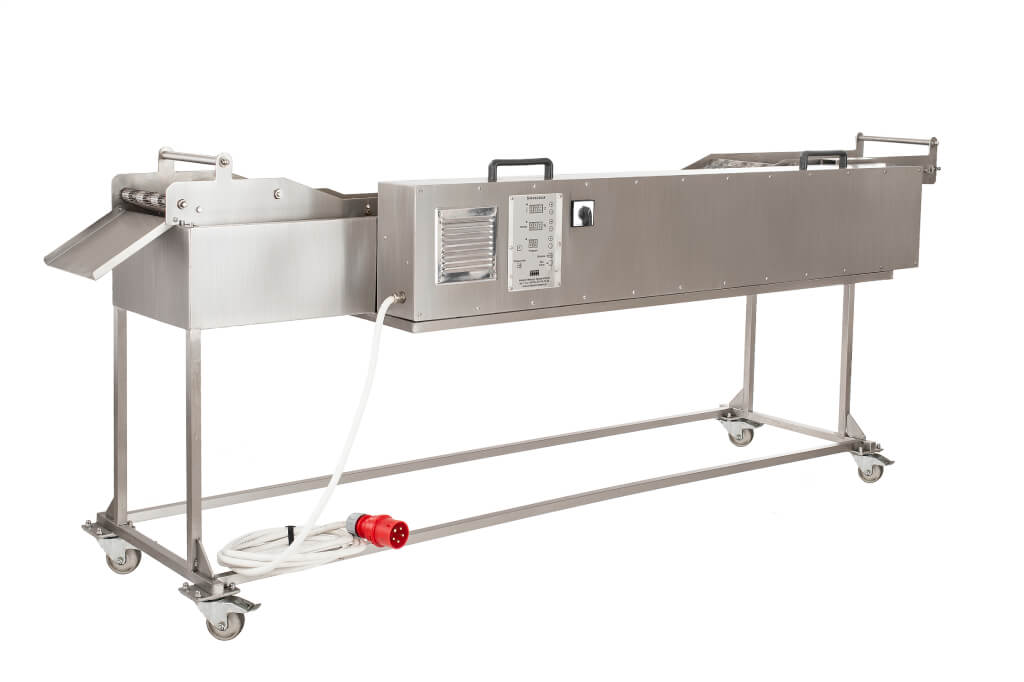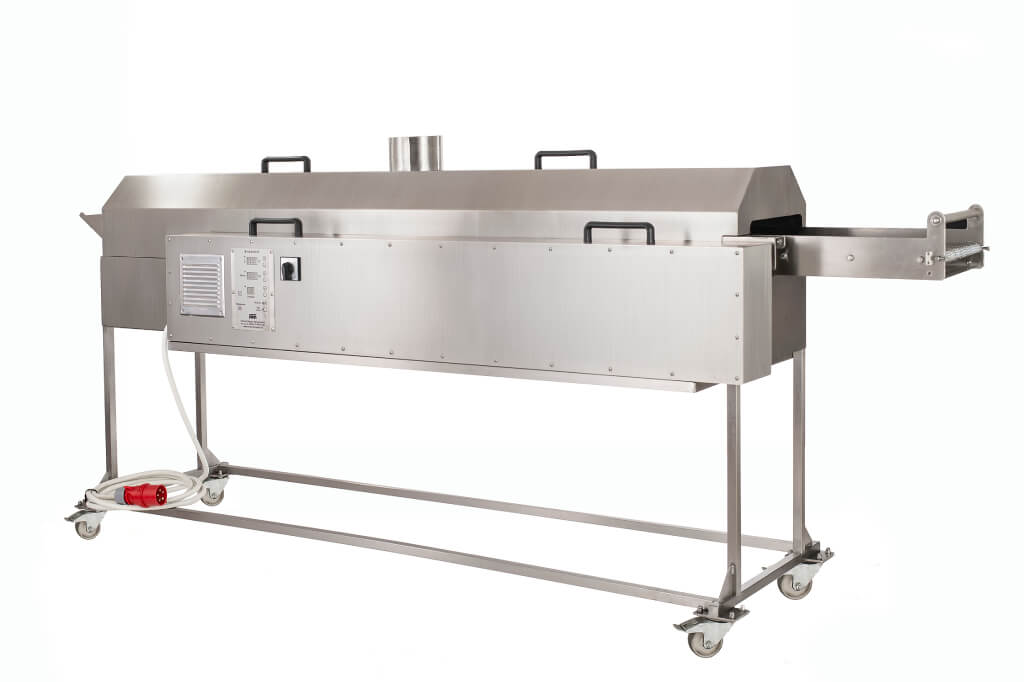 FRYING LINE
The machine is used for deep frying various types of ready-to-cook products.
The fryer allows to deep fry products with a solid consistency: croquettes, cutlets, minced cutlets, hamburgers, fries. The frying is done by moving the product on a belt along a tub filled with oil. Smooth regulation of frying time and oil temperature guarantees high repeatability of production. 
Thanks to the double tape (lower and upper), the product is always immersed in oil. The line is perfect for both sinking and floating products. Drivers mounted on the tape guarantee smooth movement of the product along the line. The tub is equipped with thermal insulation.
The device allows to completely remove the transporter and heaters for convenient washing of all elements. The drive and heating section can be completely removed, so the remaining elements can be pressure washed without fear of flooding the electrical components.
The set includes a cover. The whole structure is based on 4 wheels for convenient transport.
TECHNICAL DATA:
Stainless design
Smooth temperature control up to 210 degrees C – clear display and additional thermal protection
Belt speed control
Heater power (W) 3 x 4000 or 6 x 4000
Oil Quantity:
Frying performance