Back to all products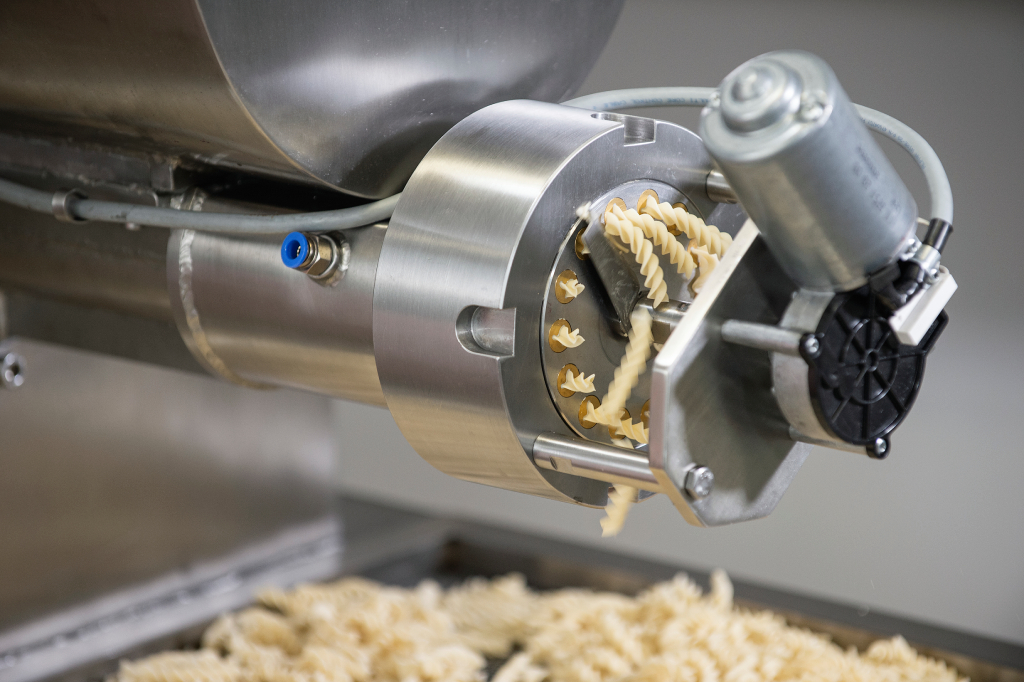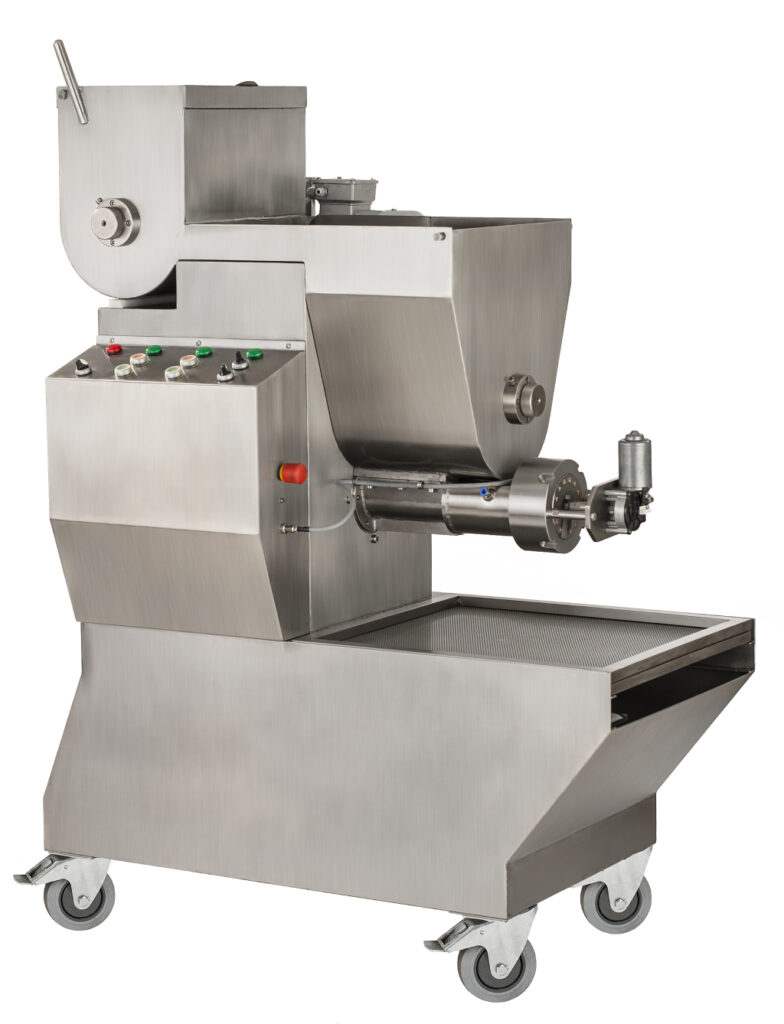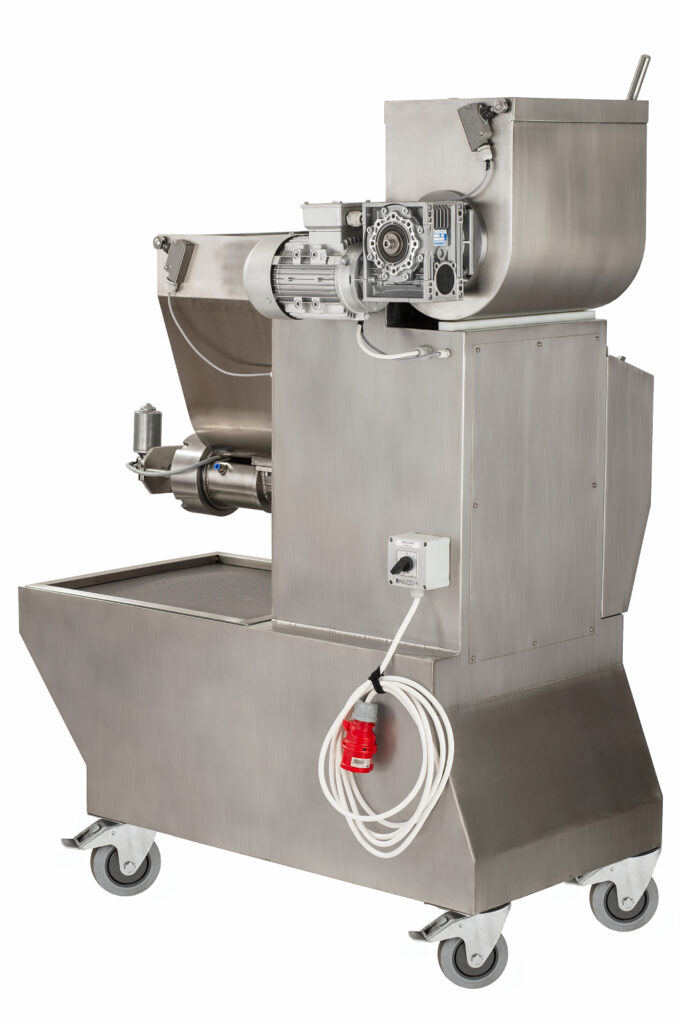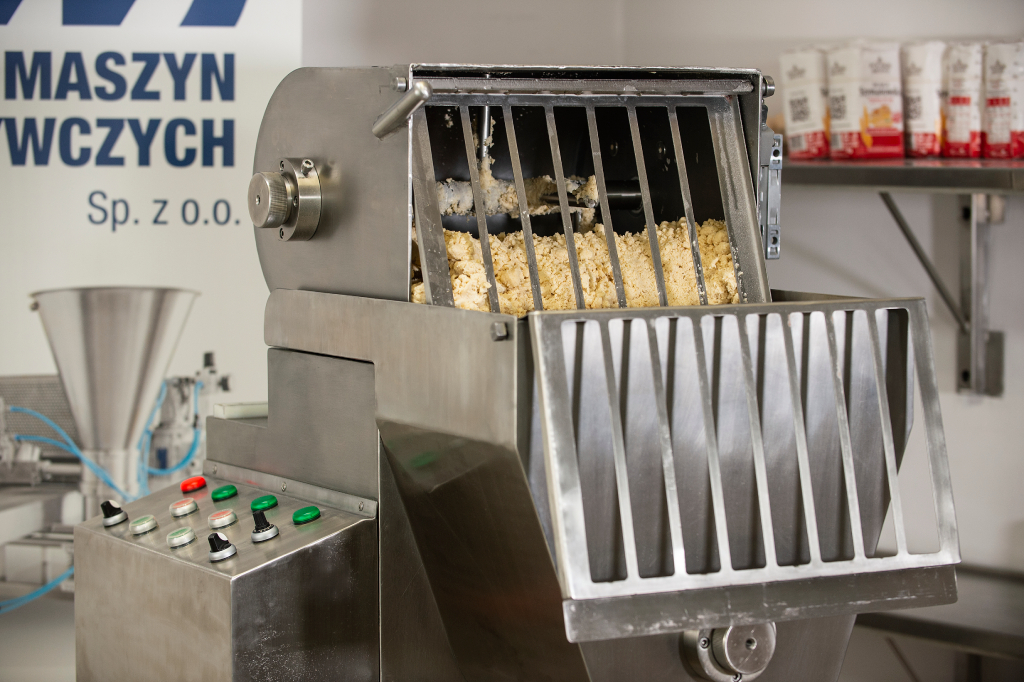 Noodle Forming Machine 01HT
The noodle forming machine forms noodle with a shape depending on the used mould.
The machine consists of a body containing drive elements, a dough mixer, a kneading trough combined with a pressing unit and a mould.
Our standard offer includes moulds for several basic pasta shapes.   Depending on the needs, we are able to make various moulds on a special order.
Principle of operation
The ingredients for the dough are mixed by the upper kneading trough, and then the mixed dough is poured into the lower kneading trough with a worm.
The lower kneading trough's worm presses the mass through the moulds, and the knife cuts the noodles behind the mould to the desired length.
The noodles are pre-dried in the sieves below and prepared for further drying.
TECHNICAL DATA:
Output: about 80 kg/h
Kneading trough capacity: 20 litres
Kneading-forcing trough capacity: 20 litres
Mixing drive power: 0.75kW
Pumping drive power: 2.2kW
Power Supply: 3x380V
Dimensions (cm) (length/width/height): 130/ 80 / 170
Weight: 300 kg