Back to all products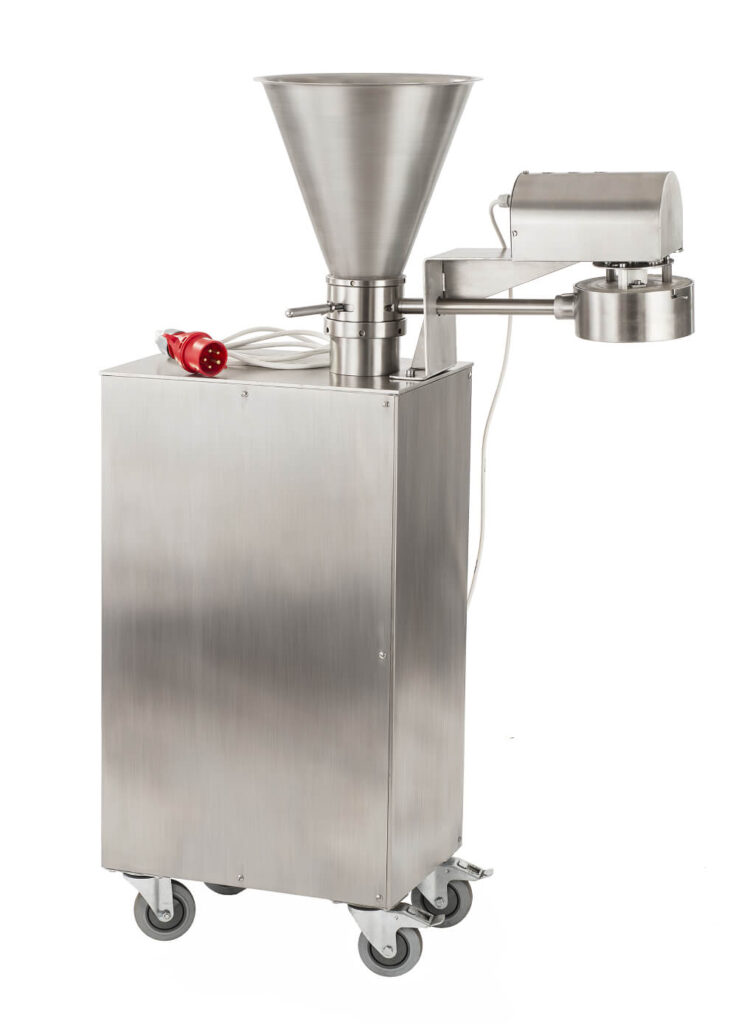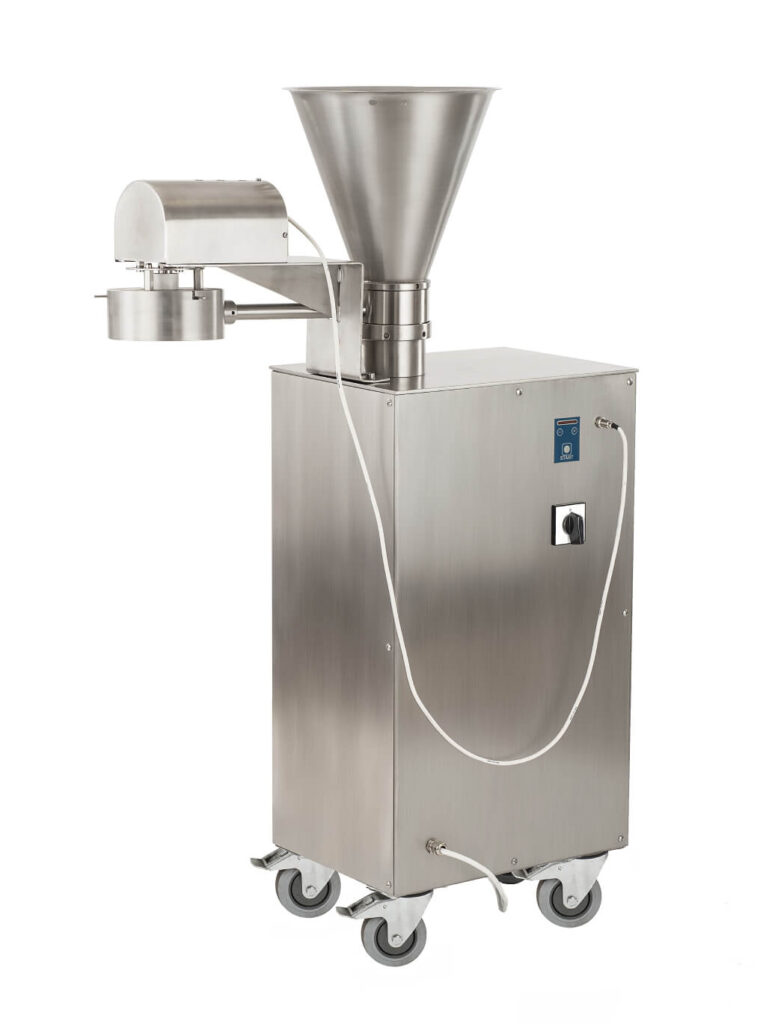 Pressing machines
The device (P01) is designed for the production of potato purées. After equipping the device with other equipment, it can also be used for the production of dumplings, potato dumplings, Silesian dumplings, etc.
Principle of operation
The dough in the hopper is moved by a vane pump to the rubbing head, from which it flows out in the form of irregular particles. The dough in this form falls into hot water, where it is "cut".
TECHNICAL DATA:
Supply voltage 3×380 V
Installed power 0.55 kW
Electricity protection system – protective bonding and grounding
Motor protection IP55
Capacity up to 200 kg/h
Dimensions (L x W x H) 97 x 36 x 159 cm
Weight 70 kg